Favourites Brendel, Poulsen and other are in the finals in Račice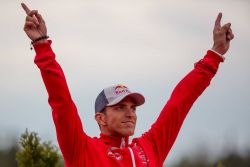 The first day in Racice was made for the favourites: Rene Holten Poulsen (DEN) succeed to the final in the K1M 1000 m heat and can add the second World Cup victory of the season (after Duisburg). Sebastian Brendel (GER) dominated the heat as well and on Saturday he will be the favourite of C1M 100 m against local Martin Fuksa. Inna Osipenko-Rodomska (AZE) could hand Azerbaijan its first World Cup win in a women's event this weekend in K1W 200 m.
Check all the results HERE.
Find out more on the ICF website.