Wallace, Poulsen, Brendel, Fuksa... Stars are coming to Račice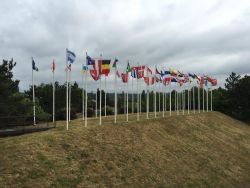 More than 600 paddlers from 54 countries are coming to the 2016 ICF Canoe Sprint World Cup in Račice. Among them are stars like Ken Wallace from Australia, René Holten Poulsen from Denmark, Sebastian Brendel from Germany and many others. You can find the preliminary starts list HERE.
The Czech Canoe Team is 36 racers strong - including Martin Fuksa, C1 500 m World Champion, or Josef Dostál who got silver at K1 1000 m in Milano 2015. "It`s an honor for us to organize one of the three World Cup races this year. Many of our elite paddlers and also talented young athletes have a chance to compete aginst the world`s best paddlers at home," Jan Boháč, the President od the Czech Canoe Union said. "This year`s World Cup is also the last test event before the 2017 World Championships which is going to take place in Račice."