Paralympic gold medallists show they still know how to win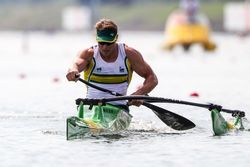 Rio Paralympic gold medallists Jeanette Chippington, Curtis McGrath and Serhii Yemelianov won gold medals on the final day of competition at the 2017 Paracanoe World Championships in Racice. For Great Britain's Jeanette Chippington it was her 11th world title, and for Australia's McGrath his sixth.
Chippington, a veteran of six Paralympics, was pushed all the way to the finish by Russia's Alexandra Dupik in the KL1 final. "That was a tough one," Chippington said.

"Deep down I really wanted to get my world title back (after losing last year), so I had put a bit of pressure on myself. I kept telling myself to just go out there and treat it like a time trial.

"I train so hard and put so much effort into it, so it's great to do so well."
You can read more HERE.