World Champion Josef Dostál won the 2014 Czech Paddler of the Year Award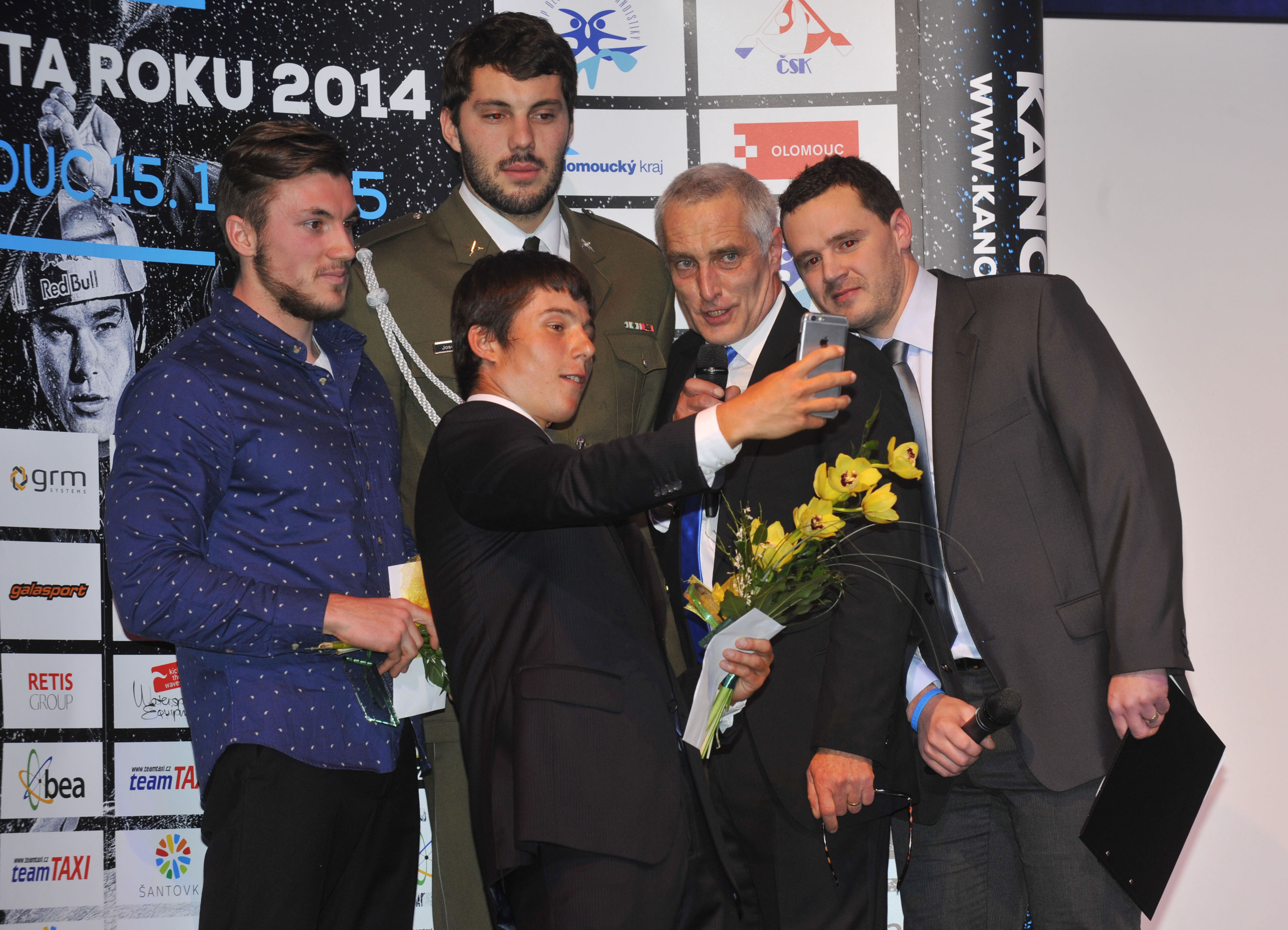 Josef Dostál, first Czech kayaker to win the K1 1000 m World Champion title, won the 2014 Czech Paddler of the Year Award. The ceremony took place in Olomouc. "Year 2014 was very surprising for me – in good, but also in bad way. At the European Championship my boat "sank", but the World Championship was great. Not only in the K1 category, but also in K4," Dostál said. "It will be hard to repeat it this year, but results are not that important at the World Championship this year. It will be most important to qualify for the Olympics in Rio."
Second was Martin Fuksa, who won two medals in C1 category at the World Championship. "This was my most successful season so far, I won my first medals at the World Championship, which is the biggest event after the Olympics. I hope I will continue like this," Fuksa, who won medals at all six international events he went to during last season, said. Third was Jiří Prskavec, the European Champion in Canoe Slalom.
The award for best team went to Daniel Havel, Lukáš Trefil, Josef Dostál and Jan Štěrba, World and European Champions in K4 1000 meters. They won this award for the third time in row. "Every year we have some problems. We couldn`t start the season because we had some injuries. But we got together for the two most important events of the season and we managed to win both of them," Jan Štěrba, the most experienced member of the team, said.
In junior category Tomáš Veselý, the European K1 1000 champion, was third. The same award went to Filip Skládal and Jakub Zavřel, K2 1000 meters silver medalists at the European and World Junior Championship. Anna Kožíšková and Lenka Hrochová, the K2 marathon silver medalists, became third in the non-olympic category.